Fundamentals of Advocacy: Serving Youth and Tech Safety Module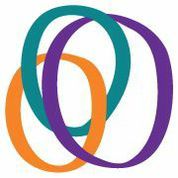 This training is one of 5 modules comprising the Coalition's Fundamentals of Advocacy Training Institute and counts toward the 40 hours of foundational training required of all direct-service staff employed within Nebraska's network of sexual and domestic violence victim service programs.
ELIGIBILITY:
The training is open to Coalition member programs and Tribal programs only.
LOCATION:
This module will be conducted virtually via Zoom Meeting. Registration is required. Access details will be provided upon registration.
COST: FREE
TECHNOLOGY ACCESS REQUIREMENTS:
The training will be highly participatory, involving small- and large-group discussion and virtual activities. AUDIO & VIDEO participation are REQUIRED.
REGISTRATION OPENS: 8 July 2021
REGISTRATION CLOSES: 8 August, 2021
TRAINING SUMMARY & OBJECTIVES:
The first half of this module will focus on working with children/youth and families who have been impacted by domestic violence. We will explore an advocates' role in working with children and youth as secondary victims; discuss how trauma presents in children and youth; and explore ways to support and empower parents and strengthen parent-child relationships.
The second half of this module will focus on technology-facilitated abuse and tech safety. We will discuss ways in which individuals may use technology to harass, stalk, or intimidate and identify strategies survivors can use to increase their safety. We will also discuss ways advocates can effectively support survivors who are experiencing technology-facilitated abuse.
Objectives:
Part I:
At the end of this training, participants should be able to:
1. Describe what the experience of domestic violence might encompass for children, youth, and non-abusive parents, and how those experiences vary.
2. Discuss the potential traumatic effects of domestic violence on children, parent/survivors, and on their relationships with each other.
3. Identify risk and resiliency factors that could impact how children and youth respond to and heal from traumatic events.
4. Describe what may be observed as trauma-related responses in children and youth and how responses by vary based on developmental level.
5. Identify, describe, and model trauma-informed and resiliency-based advocacy interventions for supporting non-abusive parents.
Part II:
At the end of this training, participants should be able to:
1. Identify various apps and describe how various forms of technology are interconnected.
2. Define "technology abuse" and identify ways in which individuals might use technology to exert power and control.
3. Identify, explain, and demonstrate best practices for supporting survivors who are experiencing technology-facilitated abuse, including strategies for protecting safety and preserving privacy when using social media and personal electronic devices.