Fundamentals of Advocacy: Basics of Protection Orders Module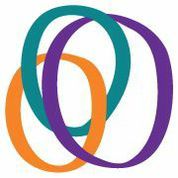 This training module is part of the Coalition's Fundamentals of Advocacy Training Institute and counts toward the 40 hours of foundational training required of all direct-service staff employed within Nebraska's network of sexual and domestic violence victim service programs.
ELIGIBILITY
This module is open to network DV/SA programs, tribal DV/SA programs, and other Coalition member agencies ONLY.
LOCATION:
This module will be held virtually over Zoom. The join link will be sent with your registration confirmation.
TECHNOLOGY ACCESS REQUIREMENTS:
Audio and video participation are REQUIRED for this training.
REGISTRATION FEE:
There is no cost to attend this training.
REGISTRATION OPENS: 7 June 2021
REGISTRATION CLOSES: 11 July 2021
TRAINING SUMMARY & OBJECTIVES:
This module provides an overview of protection orders and considerations for advocates who are assisting survivors who wish to apply for a protection order.
Objectives:
After this training, participants should be able to:
1. Define the terms used in protection orders
2. Identify the types of protection orders; describe the eligibility requirements for each; and describe the relief provided
3. Identify where to locate protection order forms
4. Explain the process of applying for a protection order
5. Explain the role of an advocate in assisting survivors who wish to file for a protection order; distinguish between activities that are within the scope of advocacy and those that are outside the scope of advocacy
6. Explain the benefits and risks of protection orders for survivors
7. Identify safety strategies that may be useful to survivors during and after the protection order application process
PREREQUISITES:
Participants must have completed the eLearning course Basics of Advocacy. For instructions on accessing the eLearning course, contact your program director, supervisor, or training specialist.
PRE-WORK:
There is no pre-work for this module
NOTE:
If you do not receive registration confirmation within 24 hours of registering for this module, please contact Michelle Miller at michellem@nebraskacoalition.org.