A Transformative Conversation (Network Programs)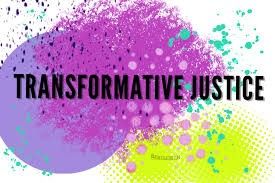 Registration for this session has reached capacity! Please keep an eye out for any future conversations on Transformative Justice!
Open to all staff within our Network of Programs:
Working in the anti-violence movement can be both frustrating and rewarding. Often times, people leave this work because they feel like they are unable to make a difference. Although advocacy is a powerful tool to healing from violence, it cannot repair centuries of historical violence, inequities, racism and sexism, and poverty. Have you ever asked yourself these questions?:
Can my clients ever feel safe again?
Why isn't there more or better accountability for those who harm?
Will gender-based violence and oppression ever end?
With these questions in mind, we invite you to a conversation on transformative justice. Transformative Justice recognizes that oppression is at the root of all forms of harm, abuse and assault. As a practice it therefore aims to address and confront those oppressions on all levels and treats this concept as an integral part to accountability and healing. (Transform Harm)
It is an approach the looks at the individual and community experiences as well as the social conditions, and looks to integrate both personal and social transformation. (Generation Five)
This is not a training! This is an opportunity for exploration and a sharing of ideas. Participants will be asked to commit and contribute in several ways:
• Watch a short video
• Read information on Transformative Justice
• Present information within small group discussion
Facilitators of this Conversation: Kim Carpenter, Tia Manning and Jennifer Kirkpatrick
Continuing education credit for Network Programs will be available for both pre-work and attendance to meet Network Program Standards.
Registration is full for this session.
(You must register to attend the Transformative Conversation. Once you have registered you will receive an email with the meeting information.)