Fundamentals of Advocacy:Intimate Partner Violence & Human Trafficking Module; Web-based Training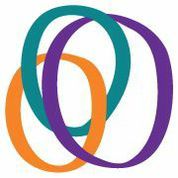 This web-based training is being offered in place of the previously scheduled in-person module. The training is one of 5 modules comprising the Coalition's Fundamentals of Advocacy Training Institute and counts toward the 40 hours of foundational training required of all direct-service staff employed within Nebraska's network of sexual and domestic violence victim service programs.
THIS TRAINING IS ONLY OPEN TO STAFF AND VOLUNTEERS FROM NETWORK PROGRAMS AND TRIBAL PROGRAMS.
LOCATION:
The link to the Zoom meeting will be provided upon registration.
TIME:
This Zoom Training will be offered in two parts, with a two-hour break in between. Part I will take place from 10am-12pm CDT. Part II will take place from 2pm-4pm CDT.
REGISTRATION FEE:
There is no cost to attend this training.
REGISTRATION OPENS: May 18, 2020
REGISTRATION CLOSES: June 3, 2020
TRAINING SUMMARY & OBJECTIVES:
This module will focus on the basic dynamics of intimate partner violence -- including intimate partner sexual violence -- and human trafficking.
At the end of this training, participants should be able to:
1. Define physical abuse, emotional abuse, sexual abuse, force, fraud, and coercion.
2. Give 3 examples of power and control within an abusive relationship.
3. Give 2 example of how trauma impacts work with survivors of Domestic Violence (DV), Intimate Partner Sexual Violence (IPSV), and Human Trafficking (HT).
4. Feel more knowledgeable about working with survivors of DV, IPSV, and HT.
5. Explain the connection between IPV, trafficking, and other forms of oppression.
PREREQUISITES:
Participants must have viewed the pre-recorded webinar Basics of Trauma-Informed Care prior to attending this module. This 60-minute webinar can be viewed at https://register.gotowebinar.com/recording/6103620341881905416.
PRE-WORK:
Participants will be required to complete approximately one hour of pre-work prior to attending this module.