Fundamentals of Advocacy: Basics of Advocacy Module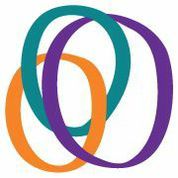 This training is one of 5 modules comprising the Coalition's Fundamentals of Advocacy Training Institute and counts toward the 40 hours of foundational training required of all direct-service staff employed within Nebraska's network of sexual and domestic violence victim service programs.
The training is appropriate for anyone PROVIDING DIRECT SERVICES to survivors of intimate partner violence, sexual violence, stalking, and/or human trafficking.
LOCATION:
Location details will be provided upon registration.
REGISTRATION FEE:
• Staff and volunteers from NETWORK MEMBER PROGRAMS and TRIBAL PROGRAMS: FREE
• Direct service providers from NON-MEMBER PROGRAMS or AGENCIES: $45
* Please be prepared to pay your registration fee through the website registration process. Refunds for canceled registrations will only be able to be made until 2 weeks prior to the event. Anything past 2 weeks prior to the training will not be refunded.
**All other costs associated with the training are the responsibility of the participant (i.e. mileage, hotel, meals, parking, etc.)
REGISTRATION OPENS: January 3rd, 2020
REGISTRATION CLOSES: February 11th, 2020
TRAINING SUMMARY & OBJECTIVES:
Through this module, attendees will increase their knowledge about network standards, the role and expectations of advocates working within the network of programs, and network ethical guidelines; explore their values related to advocacy work; and gain skills to increase their ability to provide trauma-informed, client-centered advocacy services.
Objectives:
1. Define and explain the role of an advocate at a SV/DV victim service program.
2. Explain network and statutory confidentiality standards.
3. Explain mutuality, reciprocity, and boundaries as they relate to healthy professional relationships.
4. Evaluate case scenarios from an ethical lens and apply ethical principles to survivor-centered advocacy.
5. Demonstrate three interpersonal skills fundamental to trauma-informed advocacy.
6. Develop survivor-led, comprehensive safety plans.
PREREQUISITES:
Participants must have viewed the pre-recorded webinar Basics of Trauma-Informed Care prior to attending this module. This 60-minute webinar can be viewed at https://register.gotowebinar.com/recording/6103620341881905416.