Screening of Nevertheless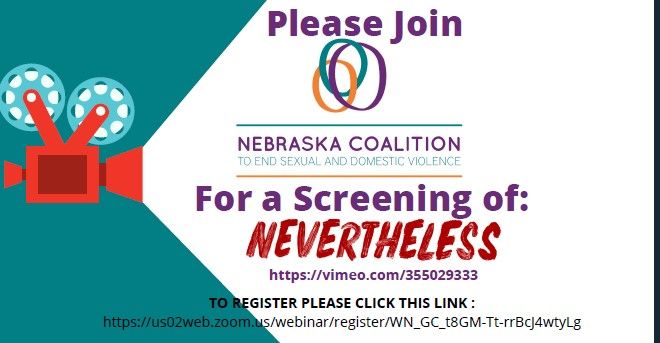 The film NEVERTHELESS Takes a look behind the headlines of #MeToo and Time's Up.
NEVERTHELESS follows the intimate stories of 7 individuals who have experienced sexual harassment in the workplace or school context. The film a l ight on the ways in which we can shift our culture and rebuild.
Major themes discussed in the film are: sexual harassment , sexual assault , gender -based violence, victim blaming, retaliation, privilege, intersectionality, toxic masculinity, socialization of children, the legal system, the transgender experience, and much more.
Following the film screening, Filmmaker of Nevertheless, Sarah Moshma will provide a Q&A.
TO REGISTER PLEASE CLICK THIS LINK :
https://us02web.zoom.us/webinar/register/WN_GC_t8GM-Tt-rrBcJ4wtyLg