Fundamentals of Advocacy: Interpersonal Violence & Trafficking Module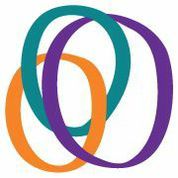 This training is one of 5 modules comprising the Coalition's Fundamentals of Advocacy Training Institute and counts toward the 40 hours of foundational training required of all direct-service staff employed within Nebraska's network of sexual and domestic violence victim service programs.
The training is appropriate for anyone PROVIDING DIRECT SERVICES to survivors of intimate partner violence, sexual violence, stalking, and/or human trafficking.
LOCATION:
This module will be conducted virtually via Zoom Meeting. Registration is required. Access details will be provided upon registration.
TECHNOLOGY ACCESS REQUIREMENTS:
This is a participatory training involving small- and large-group discussion and virtual activities. Audio and VIDEO capabilities are REQUIRED.
REGISTRATION FEE:
There is no cost to attend this training.
REGISTRATION OPENS: September 14th, 2020
REGISTRATION CLOSES: October 13, 2020
TRAINING SUMMARY & OBJECTIVES:
This module will focus on the basic dynamics of intimate partner violence -- including intimate partner sexual violence -- and human trafficking.
At the end of this training, participants should be able to:
1. Define physical abuse, emotional abuse, sexual abuse, force, fraud, and coercion.
2. Give 3 examples of power and control within an abusive relationship.
3. Give 2 example of how trauma impacts work with survivors of Domestic Violence (DV), Intimate Partner Sexual Violence (IPSV), and Human Trafficking (HT).
4. Feel more knowledgeable about working with survivors of DV, IPSV, and HT.
5. Explain the connection between IPV, trafficking, and other forms of oppression.
PRE-WORK:
Participants will be required to complete approximately two hours of pre-work prior to attending this module.