Domestic Violence Power & Control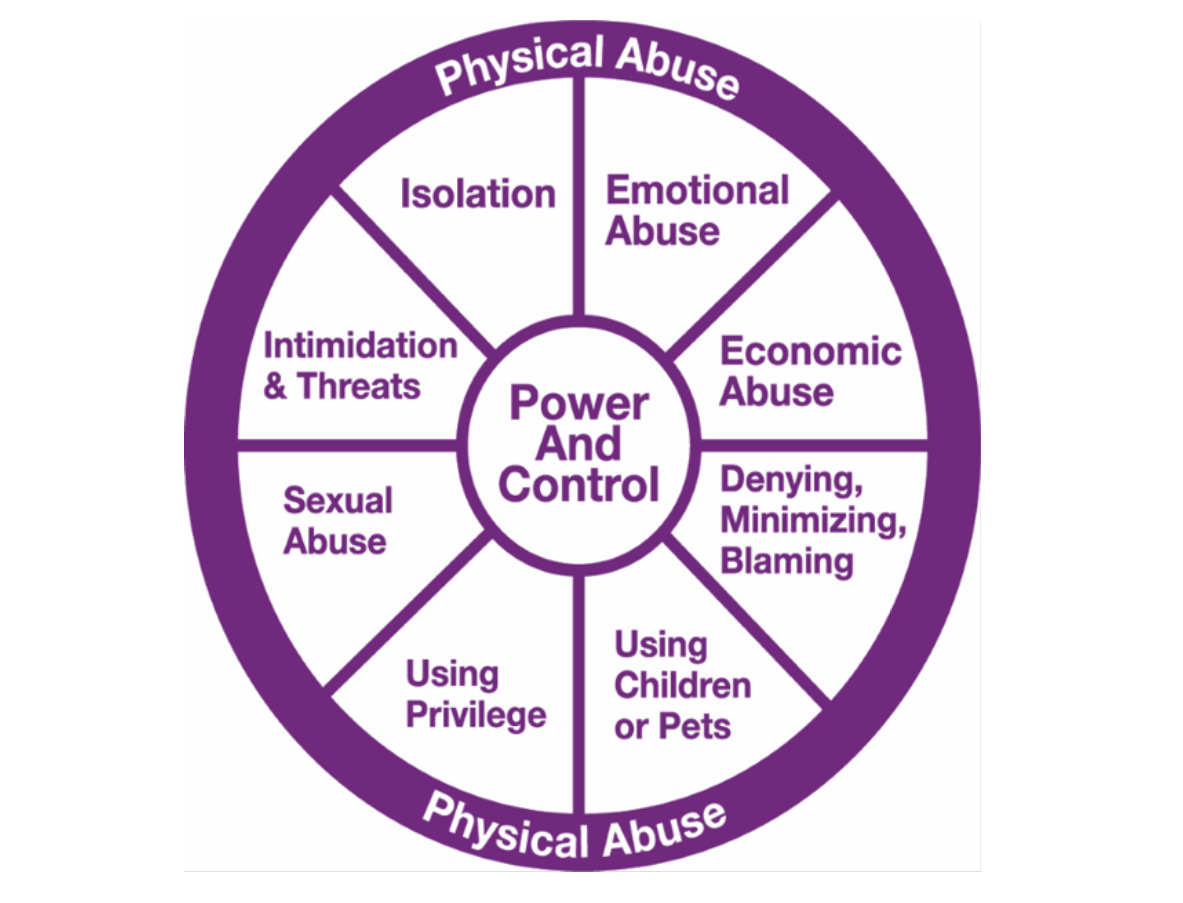 The 20 domestic violence/sexual assault  programs in Nebraska provide services to victims (and their dependents) of domestic violence, sexual assault and stalking.  Services are free and confidential, with the exception of reporting child abuse or vulnerable adult abuse. The programs are available 24 hours a day, 7 days a week, 365 days a year.  
 
The local program can help by providing:  Shelter options for you and your children, A safe space to talk and emotional support, Information about local resources, including referrals for food, personal care items and clothing, Support groups, Advocacy with medical, housing and other community agencies, Legal advocacy (i.e. accompaniment to court and meetings with criminal justice system personnel, assistance filing protection orders), Safety planning, Transportation, & Emergency financial assistance.  
Help Is Available:  Nebraska's coalition of domestic violence and sexual assault programs provide access to safety and shelter across the state.  To locate the program nearest you, visit www.nebraskacoalition.org.
Or Call:  National Domestic Violence Hotline  1-800-799-SAFE (7233), Rape, Abuse and Incest National Network  1-800-656-HOPE (4673),  National Teen Dating Abuse Helpline  1-866-331-9474,  or  Strong Hearts Native Helpline  1-844-762-8483
If you feel you are in immediate danger, calling 911 is encouraged.  Consider who you know who will be a safe and positive support system (e.g. schools, co-workers, friends, family, spiritual leader).   Remember, not everyone you know will be safe and positive for you. It's important to have someone safe you can talk with.
Document what is happening to you if it is safe to do so, and keep it in a safe place or give it to someone you trust.  Write down incidents of the abuse.  Record threats, texts and emails as well.  Include date, time, what happened, if you called 911, prior police reports and any other information you want to include.  This may be useful if you decide to call law enforcement or if you decide to file for divorce or custody of the children.
You can also call to talk with an advocate at a domestic violence/sexual assault program about help, shelter, safety planning or other questions that you have.  The advocates are there specifically for you and can provide information, choices, and options.  They will support you in reaching the goals that you set for yourself.